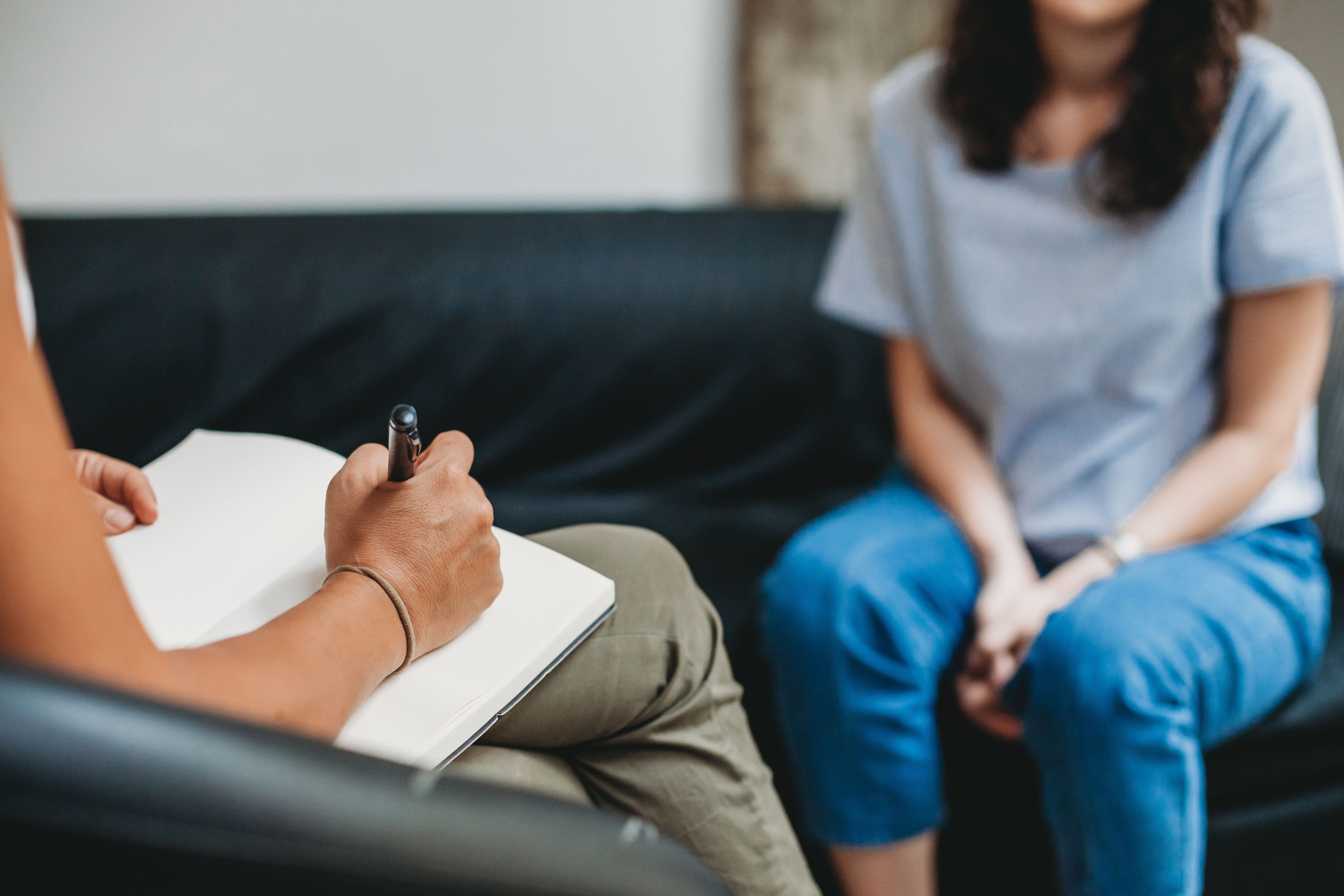 River City Psych
Serving Growing Minds and Families
Elisabeth Sweeney is a licensed psychologist providing assessment and therapy services for children and adolescents. She specializes in diagnostic psychological, developmental, and psychoeducational evaluations for individuals ages 2-22. Dr. Sweeney also enjoys treating children in middle childhood and adolescence through cognitive-behavioral therapy and solution-focused therapy.
​
Dr. Sweeney recently relocated to the Richmond area after several years of private practice in Nashville, TN.
​
Dr. Sweeney holds a degree in Child Development and Cognitive Science from Vanderbilt University. She earned her doctorate in Psychology from the University of Georgia. Dr. Sweeney completed her clinical internship and post-doctoral training with the psychology division of the Exceptional Education department of Metro Nashville Public Schools.
​
While training in Georgia, Dr. Sweeney worked in a variety of settings, ranging from a university clinic, private practice, and a rural public school system. Dr. Sweeney has evaluated children and adolescents for a wide variety of concerns from emotional/behavioral disorders, to intellectual disabilities, to dyslexia. She has specialized training in diagnosing autism spectrum disorder. During her time at the University of Georgia, Dr. Sweeney's research focused on social development. She aided in developing the college's first intervention for students/young adults with autism spectrum disorder. This experience sparked a personal interest in connecting her clients with the most effective evidence-based interventions during the diagnostic process.
​
During her time with the Metro Nashville Public School System, Dr. Sweeney worked in a variety of settings, serving children ages 2 to 17. In addition to serving preschool, elementary and middle schools, Dr. Sweeney worked in early childhood, serving as part of a multi-disciplinary assessment team evaluating children for a wide variety of concerns, ranging from rare genetic disorders to intellectual giftedness.
​
Dr. Sweeney feels passionately about the importance of tailoring the assessment and therapy process to each individual client. She hopes to be a resource to families in navigating their life's challenges in order to foster successful academic and social development for years to come.
​
Dr. Sweeney grew up in the Buckhead neighborhood of Atlanta, GA. She currently lives in Tuckahoe with her husband, daughter, and two Australian Shepherds (Cash and Otis).
SERVICES
Outpatient Therapy
For children & adolescents ages 5-18
Drawing from cognitive-behavioral and solution-focused therapy techniques and incorporating parent and family involvement when appropriate. Therapy sessions are appropriate for children and teenagers dealing with diagnosed conditions such as anxiety, depression, and high functioning autism. Dr. Sweeney also serves young people attempting to navigate typical life stressors such as divorce, social stress, academic concerns, and life transitions.
​
Comprehensive Developmental Evaluations
Appropriate for children as young as 2 when there are concerns regarding developmental milestones, social development, sensory processing, language skills, and cognitive development. Testing includes comprehensive developmental interview, behavioral observations, social and play skills, language skills, adaptive behavior, and cognition. Typical tests include the ADOS-2, WPPSI-IV, Vineland-3, etc. The process includes an initial parent interview, a testing appointment, and a feedback appointment to discuss results. A written report discussing results is included.
​
Psychoeducational Evaluations
For elementary, middle, high school, and college students
Psychoeducational evaluations include psychological and educational testing to assess cognitive and academic skills. The process is useful in determining the presence of learning disorders (i.e., dyslexia, dysgraphia, dyscalculia) and ADHD, in addition to patterns of strengths and weaknesses in memory, attention, executive functioning, and academic skills. The results are valuable for creating personalized educational plans (i.e., IEP's and 504 plans) and for student success.
The process includes a clinical interview with parents, clinical interviewing with the child, cognitive testing (i.e., WISC-V), academic testing (i.e., KTEA-3), assessments of attention/executive functioning, memory, and social/emotional functioning, as well as a feedback session.
​
Independent Educational Evaluations (IEE) for public school systems available.
​
*If autism testing is needed in tandem with a psychoeducational evaluation, additional fees apply.
​
Psychological Evaluations
For elementary, middle, high school, and college students
A complete battery of psychological testing to address referral concerns such as ADHD and anxiety when educational testing is not warranted. The results are valuable for informing therapy, medical treatment, parenting, etc.
The process includes a clinical interview with parents, clinical interviewing with the child, a testing appointment, and a feedback session.
​
Psychological Testing
A-la-carte testing services for admissions, diagnostic clarification, and legal purposes, etc.
Private school application testing (i.e., WPPSI-IV and WISC-V)

ADOS-2 test administration

IQ testing for gifted programming
Contact for fee information and to see if we can meet your needs
​
Not sure which, if any services you need? Book an initial consultation appointment
This initial, virtual consultation is a good place to begin. Dr. Sweeney will assess your concerns and your child's case to determine what services are warranted and provide recommendations about next steps. Email drsweeney@rivercitypsych.org to set up a consultation ($80 for a 30 minute session or $160 for an hour).
​
Jordan Fox
Clinical Assistant
Jordan is a Virginia Tech Alumnus with a B.S. in Cognitive and Behavioral Neuroscience and a Minor in Spanish. She is from Richmond, Virginia, and in her free time enjoys white water kayaking on the James River. She is very passionate about promoting practices that work to bridge gaps between the Deaf and ASD communities with non-disabled groups such as learning sign language, which she is conversational in. Jordan hopes to attend graduate school and eventually earn her Ph.D. in clinical psychology with a focus on autism assessment and neurodevelopmental disabilities.